Precision prebiotic makes headway in Australia, New Zealand and Taiwan amid extensive gut health-focused NPD
A prebiotic being used by pharma giant Bayer has "game-changing potential" due to its ability to negate common side effects, claims supplier NutriLeads, which is reporting growth in key APAC markets.
Upcycled from soluble carrot fibre using Netherlands-based NutriLeads' proprietary tech platform that is based on Rhamnogalacturonan I (RG-I) fibres, BeniCaros has a dual mode of action.
Specifically, it prepares innate immune cells in the gut to respond faster and more efficiently against external threats such as viruses, as well as stimulates growth of beneficial gut bacteria and increases metabolite production.
Due to its solubility and ability to survive different pH conditions, the prebiotic ingredient has potential for wide-ranging applications.
"In dietary supplements, BeniCaros can be delivered in various formats such as gummy. It has no odour, which is good for food and beverages, and is also stable enough to be used in lower pH products like dairy and yoghurt. Furthermore, its powder form has a shelf life of four years, and can be easily stored and transported," ​Joana Carneiro, CEO of NutriLeads, told NutraIngredients-Asia​.
So far, the ingredient has been adopted by Bayer-owned brand Stem & Root for its "Daily Immunity" product launched in the US last year.
Earlier this year, Well Traveled Health Inc. applied BeniCaros in its supplement called Immune Activator, which is targeted at consumers who are always on the road.
The ease of storage and portability is especially important, as the company has begun working with distributors in Asia-Pacific (APAC) and Oceania regions, including Australia, New Zealand and Taiwan.
"From a regulatory perspective, we chose these markets as they had the lowest barriers to entry. Besides China and the US, there are a couple of large markets in APAC with large opportunities for growth. In particular, after the pandemic, people are really looking for solutions to obtain a certain level of health and fitness that can help them prepare for and better weather through such situations," ​Carneiro explained.
While the firm is being approached by industry players from the SEA markets scouting for innovative solutions "on a weekly basis", it is currently looking to venture into Thailand, Vietnam and South Korea.
"As a small company, we need to find the right partners in the region that have the experience with regulatory processes and strategic trajectory for an ingredient like BeniCaros. One of our main goals is to supply it to as many markets as we possibly can. We also plan to do more clinical studies with BeniCaros and other unique RG-I fibres to yield new ingredients in the near future."​
For instance, the firm aims to work on the development of products that protect the gut barrier, improve metabolic health through gut microbiome modulation, target the gut-brain axis, and fight inflammation.
Overcoming limitations​
"The composition of gut microbiota is different in every individual, making it challenging for efficacy of functional ingredients to be consistent. One's microbiome may react well to a certain prebiotic, but the latter may not be suitable for another person.​
"However, our study showed that just 300mg serving of BeniCaros can produce stable, significant and beneficial prebiotic effects, despite variations in gut microbiota," ​Carneiro said.
At the same time, the study identified how the specificity or complexity of dietary fibre structures is able to determine which bacterial communities can ferment and benefit from dietary intervention.
This means that precision targeting of select beneficial bacteria in the microbiome can help ensure consistent prebiotic benefits across diverse populations.
"BeniCaros' level of structural complexity and specificity is just right. It is not so simple that it can be fermented by multiple bacterial strains in the gut, nor is it so complex that it can only be used by few microbial communities," ​wrote Ruud Albers, co-founder and chief scientific officer of NutriLeads.
The findings were recently published in peer-reviewed journal Nutrients​.
Notably, the typical recommended daily dosage of prebiotics is 10 to 20g, which often causes side effects such as bloating, gas and gut discomfort.
"Our data indicated that even at dosages above our recommended serving of 300mg, gas production [by BeniCaros] is markedly lower than other prebiotics that are currently in the market. The absence of side effects contributes to general well-being. The fact that it comes from natural sources and is produced without solvents or chemicals is also appreciated by a lot of consumers. ​
"Our research clearly demonstrates the game-changing potential of BeniCaros. Its high-consistency effect on microbial composition and metabolite production could bring more predictable health benefits, and open the doors to further innovation in functional foods and supplements," ​Carneiro concluded.
Free Whitepaper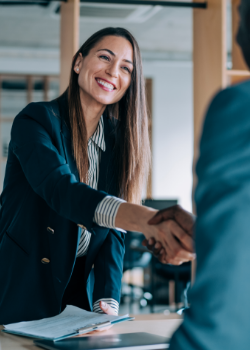 Probiotic Powerhouses & Pioneers: Top 10 acquisition targets for growth in the APAC region
Looking to expand your presence in Asia? Download this whitepaper today to see our top 10 picks for acquisition targets.

Download Now